Southern Africa's Mini World Youth Day Extends Registration
Vatican Radio || English Africa Service || 05 October 2017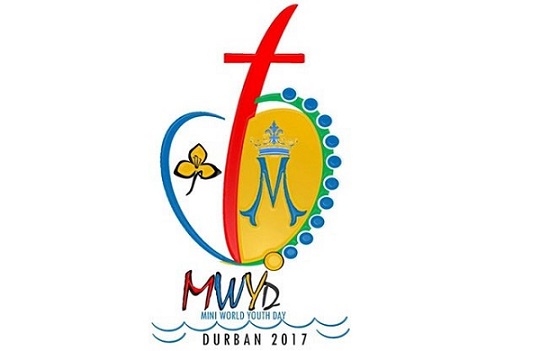 Organisers of Southern Africa's Mini World Youth Day (MWYD), have extended registration until the end of October. Southern African Catholic Bishops' Conference (SACBC )'s Information Officer; Father  Paul Tatu CSS has informed Radio Vatican that the Mini World Youth Day registration has been extended until the end of this month. This is to enable more youth, especially those from the host country, South Africa, to increase the number of its young people at the MWYD. 
"If you were late to register this is the last opportunity the SACBC is giving you. Young people, please register. No more extension after this. Liaise with your diocese to make sure that you register.  South Africa is really low in numbers.  Neighbouring countries are doing well and have already registered more people than us," Fr. Tatu said.  
The Southern African Catholic Bishops' Conference consists of dioceses in South Africa. Dioceses of Botswana and Swaziland are also members of the SACBC.
The MWYD is scheduled for the Durban Exhibition Centre from 6 to 10 December. It promises young people unprecedented access to their Bishops through interaction such as in Catechetical sessions which will be moments for them to gather around a Bishop and learn from his experience of faith. It would also be an opportunity for young people to learn from peers and other teachers of the faith.  
Recalling the words of Pope Saint John Paul II, who first instituted World Youth Day in 1985, the organisers of Southern Africa's MWYD say John Paul II told the youth of the world: "You can be young and modern and at the same time profoundly Christian." Part of the MWYD activities will feature and showcase a Youth Cultural Festival that is planned for the evening of 7 December. 
Other activities and events include Holy Mass, a night vigil, human rosary, stations of the cross, reconciliation and a session of 'Catholics have talent.' 
Parents and guardians have been assured of the safety of their children and charges.
Source: Vatican Radio…