Finding Hope after Four Years of South Sudan Conflict
Tearfund || By Andrew Horton || 15 December 2017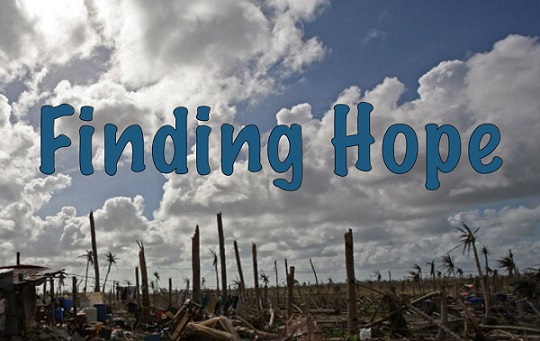 As a result of the conflict an estimated four million people have been forced to leave their homes (one in every three of the population). Over the last four years, tens of thousands have been killed. 
Some parts of the country have recently experienced famine and it's expected famine could be declared again in early 2018, where half of the population will rely on emergency food aid. Tearfund and our partners are there, and will continue to respond to this complex crisis, working to reach those most in need.  
As the conflict continues in South Sudan, there is growing need for humanitarian assistance with displacement, food insecurity, malnutrition, armed conflict and economic decline devastating the country.
Just not enough
On the outskirts of Aweil in the north-west of the country we meet local farmers Mary and Anthony*. Like most others in their community, the farm that surrounds the family is their main source of food. 
'I plant all kinds of crops – sorghum, maize, okra, pumpkin, hibiscus, and sesame seeds. Sometimes we plant ground nuts if we can get the seeds,' said Mary. 'If it rains well and everything is good, then the harvest is enough. But our family is big so it's only enough to feed us, not enough to sell.'
In order to make extra money, and pay for school fees, medical fees and other costs of living, Mary and her husband Anthony must spend at least half their day working on other, larger farms where they can earn a wage as casual labourers. 
However, with the current conflict the local economy, which is dependent on trade with neighbouring Sudan, has been hard hit, and many families are struggling to earn enough money for the regular costs of living. 
Generous support
This year, through the generosity of our supporters, Tearfund's local partners have been able to provide quality seeds, tools and training in the town where Mary and Anthony live. 
Mary told us how Tearfund helped them: 'The seeds Tearfund gave us are resistant to pests.
They also mature much quicker compared to our traditional crops.'
The okra seeds (a green, edible seed pod widely consumed in South Sudan) provided by Tearfund can mature up to a third faster than normally available varieties. And the sorghum varieties are pest and drought resistant, meaning Mary and Anthony should expect a much more successful harvest.
They were also given better farming equipment as a part of the project, which makes ploughing and weeding the farmland by hand a much faster, and less labour intensive activity. 
Thanks to Tearfund supporting local partners in Aweil, Mary and Anthony and other farmers are now equipped with better equipment, better varieties of crops, and most importantly better farming skills through the farmer field school project in their town.
'I want to thank Tearfund for the seeds and tools. People who are unable to afford good seeds have been able to plant good crops,' said Anthony. 'I believe the harvest will be better this year than in previous years.'
Martin Ruppenthal, South Sudan Country Director, concludes: 'Tearfund is committed to the people of South Sudan and will continue to provide basic needs, but increasingly we will strengthen local partners and churches to deliver and build up more sustainable services and empower the needy.'
Urgent need remains
The East Africa Crisis Appeal has seen a great outpouring of generosity from our supporters. Tearfund is one of the member agencies of the Disasters Emergency Committee (DEC) which in total has raised £64 million for the East Africa Crisis. 
Together with our partners, these funds have enabled us to help people like Mary and Anthony, and thousands more. 
But there is still much to do and more people in desperate need.
Across East Africa drought and conflict have left 23 million people in urgent need of food, water and medical treatment.
Source: Tearfund…