Continental Catholic Women Leader Praises the Role of Catholic Women in Africa
Vatican Radio || By Fr. Paul Samasumo || 23 September 2016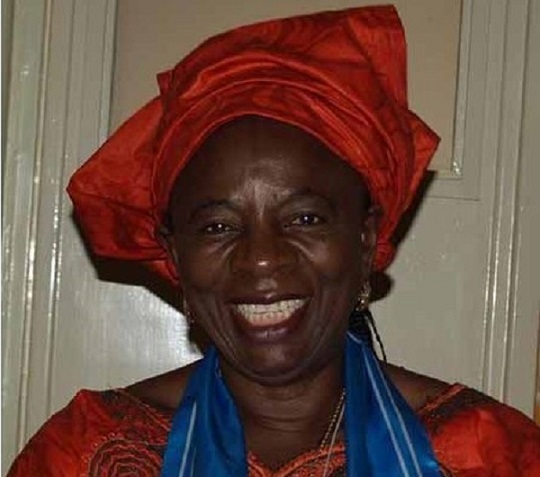 World Union of Catholic Women's Organisations (WUCWO) Vice President for Africa, Rosaline Nganku Menga has praised the role played by women in the Church.
"Women in Africa support vocations with prayer and with material resources. They raise funds to support diocesan Bishops with the training of priests; they assist the religious; they are catechists, heads of parish councils, members of justice and peace committees and so on," Rosaline Nganku Menga, a Cameroonian national told Vatican Radio's English language service for Africa in an interview.
Early this month, WUCWO Africa held its 9th Africa regional assembly and golden jubilee celebrations in Malawi's Capital, Lilongwe. The meeting took place under the theme "Women of Africa Proclaimers of God's Mercy: "Come and See the man who told me everything I did. Could this be the Messiah?"
Malawian President, Peter Mutharika along with the first lady, Gertrude, joined thousands of women who filled Lilongwe's Civo Stadium for the opening Mass.
In the interview, Nganku Menga said women in Africa were selfless when it came to serving the Church.
"When a woman takes any role or responsibility in the Church, they do it with so much devotion that you begin to wonder and admire their dedication. Somebody looking at it from outside or as an outsider would think that it is a job with some financial gain to it. When women in Africa work for the Church, they do it in the manner of the women of the Bible who did all they could, from their own resources to cater for the disciples of Jesus. That is exactly how the women of Africa are working in the Church today, "Nganku Menga emphasised.
Nganku Menga explained that among other things, the WUCWO forum aims at building capacity among women.
"There are many women in Africa who are doing a lot and could do more, so as WUCWO we train them and try to empower these women in whatever it is that they are doing to improve their livelihoods and the welfare of their communities," the WUCWO Vice President for Africa explained.
Asked about her vision for the Church in Africa, Nganku Menga says she looks forward to a Church in Africa that is truly inclusive and gives opportunity to young people and to women who are capable.
"We would like to see many more women holding positions of responsibility within the Church. We have never advocated for women becoming priests, no. There are, however, a lot of things we can do in the Church without becoming priests. We would like to see more women appointed to positions within Catholic institutions such as Catholic schools, universities, colleges and so on," she said.
The World Union of Catholic Women's Organisations was founded in 1910 and represents 100 Catholic women's organisations worldwide.
Source: Vatican Radio…