Zambian Priest Elected Vice President for Worldwide Association for Catholic Media Professionals, SIGNIS
Vatican Radio || By Fr. Walter Ihejirika || 23 June 2017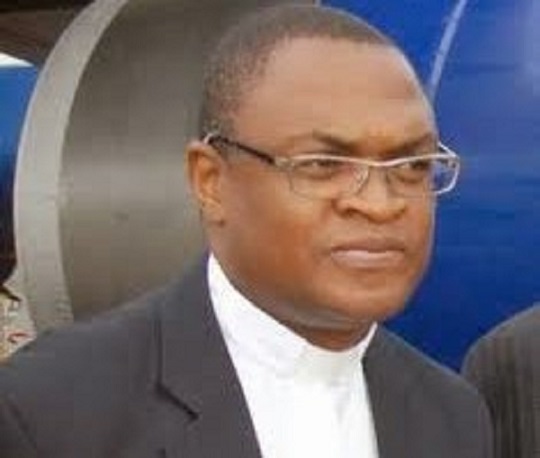 Zambia's Father Paul Samasumo has been elected as one of the two SIGNIS World Vice Presidents for the period 2017 – 2021.
The Italy-based Fr. Samasumo who is head of Vatican Radio's English Africa and Ki-Swahili Services becomes the first African to hold one of the top three positions in the worldwide association for Catholic media professionals known as SIGNIS.
The election of Fr. Samasumo took place on the occasion of the SIGNIS World Congress 2017 which has just ended. The meeting was held at Laval University in Canada's Québec City from 19 June to 22 June.
American National Ms Helen Osman was elected SIGNIS World President taking over from Mr Gustavo Andujar who did not seek re-election. The two 2017 – 2021 Vice Presidents are Fr. Samasumo of Zambia and Mr LJ Sinniah of Malaysia. The three together with the Treasurer constitute SIGNIS world's executive committee.
The SIGNIS World Congress 2017 in Quebec was held under the theme  "Media for a Culture of Peace: Promoting Stories of Hope."
Commenting on his election, Fr. Samasumo said he sees his election at the top helm of the Catholic Association as an honour to all Africa. 
"I am humbled and grateful to the assembly for their confidence in me and my continent, Africa. I thank my superiors at the Pontifical Secretariat for Communication who have always given me the space to work with SIGNIS. My candidature was actually not proposed by Africa, but once it was made, my African brothers and sisters at this Congress warmly embraced the idea," said Fr. Samasumo.
Meanwhile, on the sidelines of the SIGNIS World Congress, The African Assembly of delegates elected Nigerian priest and university professor, Fr. Dr Walter Ihejirika as new SIGNIS Africa President.
SIGNIS is a worldwide association of Catholic communicators representing more than 140 countries. Its members are national associations grouped by regions of the world. There are six regions: Africa, Latin America, North America, Pacific, Asia, and Europe, as well as an International Group composed of international organisations. I
The administrative headquarters of SIGNIS, the General Secretariat, is in Brussels. There is also an office at the Vatican, SIGNIS Services Rome, which provides technical and material support to church and secular organisations all over the world.
Source: Vatican Radio…