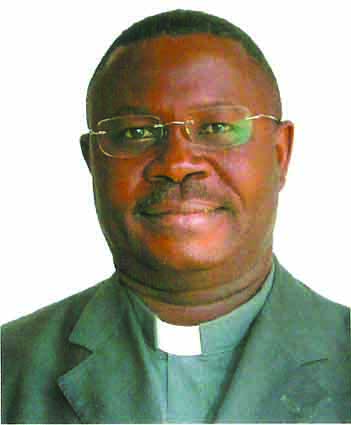 Rev. Fr. Melchoir-Edourd Thumaini Mombili from the Archdiocese of Kisangani, Democratic Republic of Congo (DRC) has been appointed First Deputy Secretary General of the Symposium of Episcopal Conferences of Africa and Madagascar( SECAM). His appointment takes effect from October 1, 2015. He will be responsible for the Commission of Evangelisation at SECAM Secretariat in Accra, Ghana.
His appointment letter signed by the President of SECAM, Archbishop Gabriel Mbilingi, comes almost a year after the passing on of his predecessor, Rev. Fr. Pierre Ile Bosangia of DRC.
The new First Deputy Secretary General of SECAM was born on June 26, 1960. He was ordained a priest on July 31, 1988 in Kisangani. Having served as an Assistant Parish Priest for a few years he had further studies at the Gregorian University in Rome from 1991- 1999, where he obtained a doctorate degree in Church History. During his studies in Rome he had short courses in Britain and some pastoral activities in Germany.
Fr. Mombili has served as Chancellor-Secretary of the Archdiocese of Kisangani from 2001- 2004 and Vicar General and as Rector of the Minor Seminary Seminary of Kisangani from 2004-2007. From 2008-2009 he was Secretary of the Episcopal Provincial Assembly of Kisangani and a visiting professor at the Seminary of St. Cyprain in Bunia, DRC.
He was appointed in 2009 as the Secretary General of the Association of Episcopal Conferences of Central Africa (ACEAC), a position he held until his present appointment. While serving at ACEAC, Fr. Mombili lectured at the Catholic University of Congo and at the Seminaries of St. John XXII in Kinshasa and St. Cyprian in Bunia, DRC.
The new First Deputy Secretary General of SECAM speaks French, Italian, English, German Swahili and Lingala.
Issued by the Communications Office of SECAM.