Auxiliary Bishop of Durban in South Africa Passes Away
CANAA || By Fr. Paul Tatu, CSS, SACBC Communications || 04 May 2017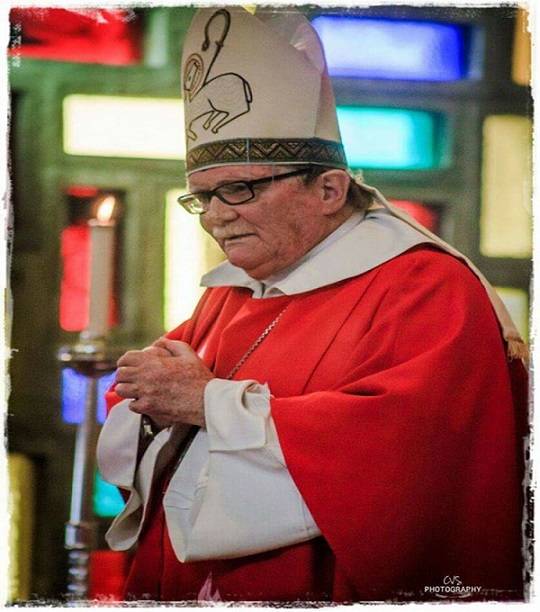 Right Reverend Bishop Barry Wood OMI, the Auxiliary Bishop and the Vicar General of the Archdiocese of Durban, passed away on Tuesday morning, May 2, after a long illness.
Bishop Barry was born on the 13th June 1943 in Port Elizabeth in the Eastern Cape of South Africa. As a young man he underwent his initial education under the Dominicans and the Jesuits. When he completed his secondary school he joined the Oblates of Mary Immaculate, who nurtured him until he became religious priest in the Catholic Church, later the Auxiliary Bishop of the Archdiocese of Durban.
After he completed his initial Religious Formation he was accepted to the Order of Priesthood on the 14th July 1965. He was ordained at St Bernadette's Parish in the diocese of Port Elizabeth by there then Bishop Ernest Green.
During his days as a religious priest, Bishop Barry served his Congregation in different portfolios. He was once a Provincial Superior of the Oblates and worked for a long time in the Archdiocese of Durban.
In 1975 he was sent to further his studies in St Louis University in USA where he specialised in Spiritual Formation. At the end of his studies in 1976 he was appointed to serve in different stages of the formation of the Oblates. He once became a formator in St Joseph's Theological Institute, which prepares and forms the future religious priests from different congregations.
Bishop Barry is noted for his outstanding commitment and efficient character in all his responsibilities. His excellent work for the times when he was a formator made him to be a reference point for formation-related issues; therefore remained for many years in the formation team of the Oblates.
After a long excellent service to his congregation and the local church, in 1998 Bishop Barry went for a sabbatical. Upon coming back his vocational life took a new direction. During the same year he was appointed the Vicar General and Chancellor of the Archdiocese of Durban by His Eminence Archbishop Wilfrid Napier OFM. His efficient character and being the simple man of people made him excel in his responsibilities. He worked well with the clergy and the faithful of the Archdiocese of Durban.
Bishop's Barry efficient character, love and commitment to his work opened more doors of grace for him. In 2005, on the 10th October, Bishop Barry was appointed Bishop of Barba and Auxiliary Bishop of Durban, and on the 26 February 2006 he was ordained bishop.
Bishop Barry served the Archdiocese of Durban for 11 years as the Bishop. He is known for his humility and dedication to his work by many. According to Sr Anne Wigley OP, who worked and came across him for many times, describes Bishop Barry as a good shepherd who always encouraged people and by his humility touched the lives many.
Fr Nkosingiphile Sithole, who was groomed by Bishop Barry, during his seminary and as a young priestsaid, "Bishop Barry was a very sensitive man full of love and he used to love young priests. Always he used to affirm them and encourage them."
According to Mrs Thabitha Chipape, who worked closely with Bishop Barry Wood when he was the chairperson of the SACBC Justice and Peace Commission, describes him as a person who was approachable, a father but very straight in his dealings.
Condolences are conveyed to all who were touched by the life of Bishop Barry Wood OMI. May his soul rest in Peace.
The Requiem Mass for Bishop Barry Alexander Anthony Wood OMI shall take place on the 13th May, 2017 at Royal Showgrounds in Pietermaritzburg at 10h00, then proceed to St Joseph's Cedara where he will be laid to rest.