Church in Ghana to Deploy 2000 Election Observers
Vatican Radio || 29 October 2016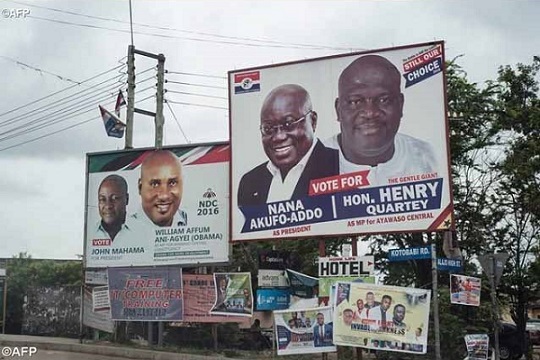 The Catholic Church in Ghana will deploy 2000 election observers across the country during general elections slated for December.
Matthew Eghan, the National President of the Catholic Justice and Peace Commission (CJPC), said that the observers selected from all the 20 dioceses of the Church in Ghana would be deployed across all the regions in the country to help ensure a free, fair, transparent and violent-free election on 7 December.
Eghan was speaking at the end of a three-day civic education and election observation training workshop organised by the Justice and Peace Commission of the National Catholic Secretariat in collaboration with the Konrad Adenauer Foundation at the Samaritan Villa in Kumasi, this week. This is according to Ghanaweb Online.
Participants at the training workshop were taken through the roles and responsibilities of election observers and instructed on how to gather credible information during an election. They were also cautioned to be diligent as they embarked on their duties and urged to demonstrate fairness in their reports.
Eghan nevertheless was quick to underline that the attainment of peace before, during and after the election was the responsibility of all Ghanaians.
Speaking at the same conference, Vicar General (VG) of the Archdioceses of Kumasi, Fr Louis Tufour, appealed to the various religious groups in the country to educate the populace on the need to ensure a peaceful election.
Source: Vatican Radio…